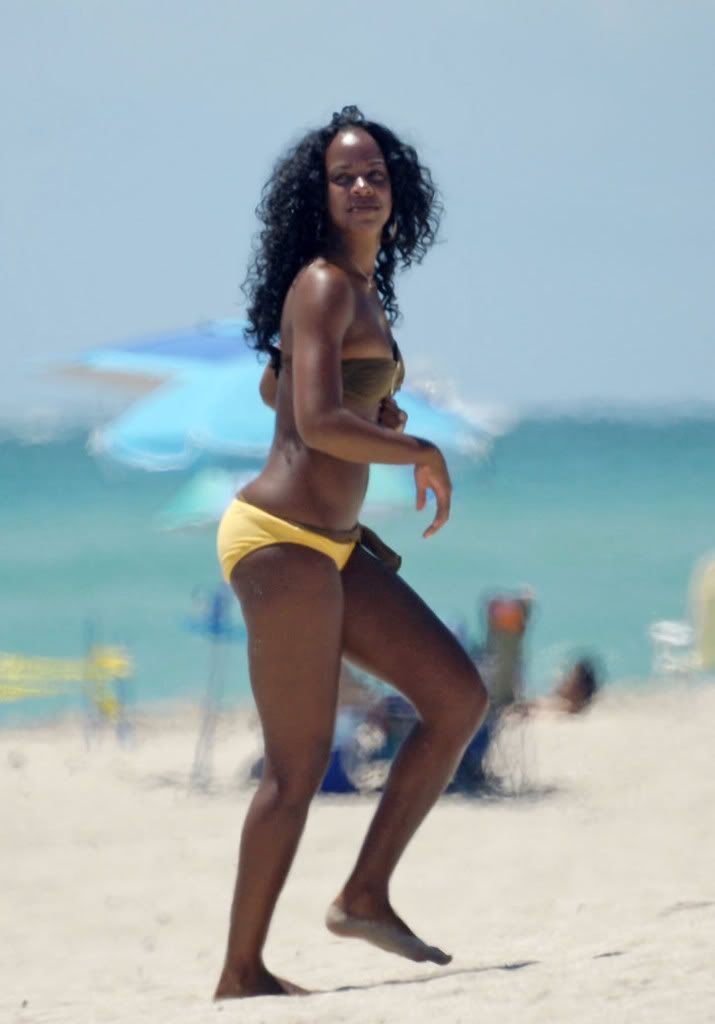 Miss Kelly was spotted in Miami on vacation after shooting her new travel tv show 'Around The World' (We will defiently watch, it sounds intresting!)

''The show is a hip, modern version of 'Lifestyles of the Rich and Famous and will feature Kelly showcasing the hottest food, hotel, restaurant and party destinations all over the world.''

P.s - Kelly is looking amazing in that bikini!