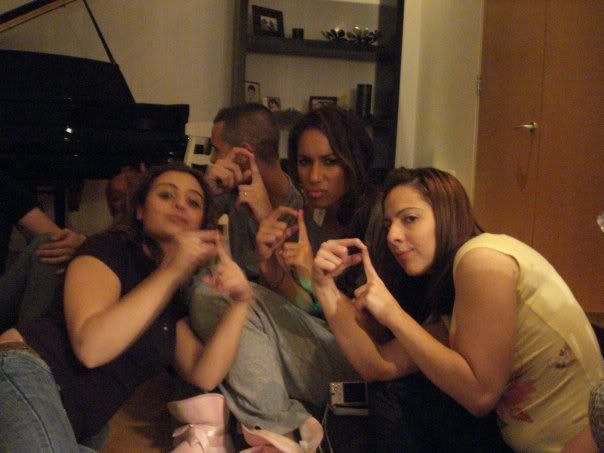 Checkout Leona Lewis and her BFFs at Leona's house playing around! We dont see many pics like these personal ones (what were posted on the main Leona Lewis forum) most likely from one of Leona's friends Myspace.

Even doe Leona is one of the biggest stars in the world right now, She still has tme wih her friends and does normal stuff!

Leona's new US single 'Better in time' was released last week. it is now #40 on US iTunes, it will move higher and higher each week and probly will get to #1 because it is a brillant song!