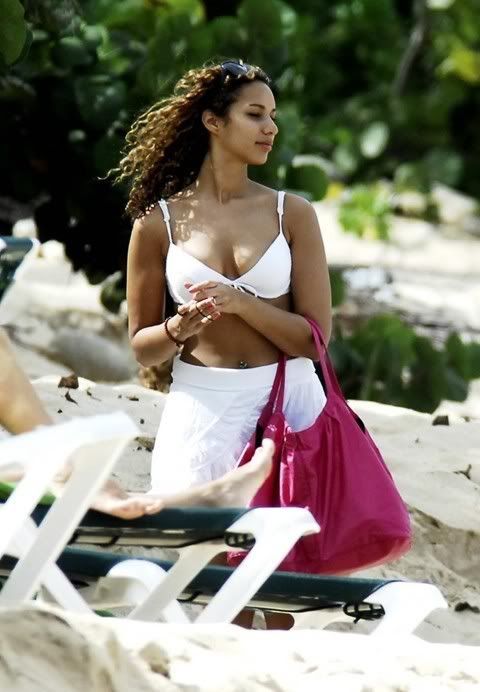 She will probably kill us for posting that! LOL! Leona said in her latest interview that she hates been photographed in bikinis!

pics of Leona hit the net around Christmas last year when she went on a Caribean holiday with her boyfriend for Christmas (her X-Mas present from Simon Cowell!)

Well at least we know there is no chance you will see Leona strip naked for any magazines any time soon.. well.. at all!

You go girl!

P.S - The re-release of her album SPIRIT was released yesturday, Its defiently worth a buy.. The amazing version of RUN she sang on X-Factor last week is on it!