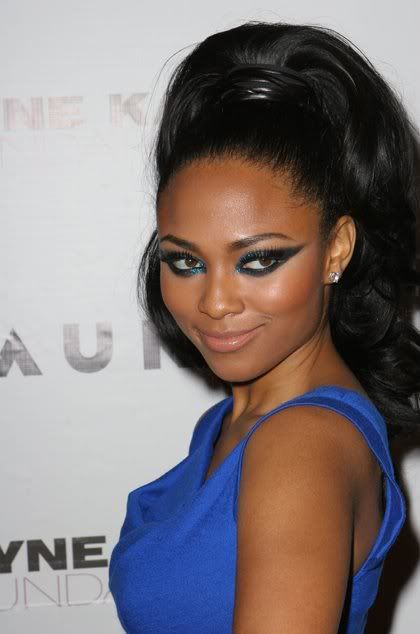 Christina Milian and Teairra Mari were spotted at Flaunt Magazine's 10th Anniversary Party which took place at a private residence last night in Los Angeles, California.

Christina and Teairra were both dropped from Def Jam a while back to spend more of there budget on Rihanna, Christina signed to MySpace records recently after having a chat with Janet Jackson who told her not to give up on her music.

Teairra signed to Interscope a while after. She shot her new music video a few days ago what will premier at the end of next month along with Christina's new video!

Wonder how Teairra and Rihanna are getting on now? They used to be best friends, sang 'Loose my breath' together as a tribute to Destiny's Child at the World music awards but then Rihanna pratically called her a bitch on a live tv interview and dissed her music career.. Teairra never responded until a few months ago by saying keep my name out of your mouth.. or something like that!! hmmmm ...