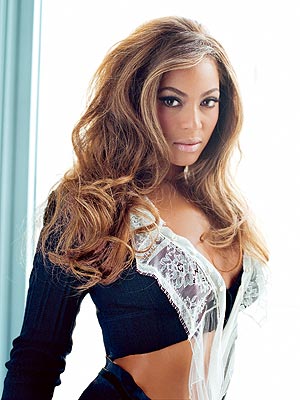 In order to make her concerts affordable to all of her fans, pop culture superstar Beyoncé set aside 2,000 seats for each of her North American shows for the special-value price of $20. The final 1,000 specially-priced $20 tickets for each of Beyoncé's North American concerts will be made available to the public on Friday, May 29.

The last 1,000 (per show) specially-priced tickets for Beyoncé's North American concert tour are being made available through Ticketmaster (www.ticketmaster.com/beyonce).

Currently playing to sold-out arenas throughout Europe, Beyoncé's "I AM..." World Tour is shaping up as one of 2009's hottest concert attractions. The artist kicked off the European leg of her world tour in late April with an electrifying sold-out performance in Zagreb, Croatia where more than 17,500 ecstatic fans -- the largest single audience for an international artist in Croatian concert history -- danced, sang-along and partied with the iconic superstar during a history-making two-hour show. Her first of four sold-out shows at London's 20,000-seat O2 Arena, Europe's largest in-door concert venue, inspired the Telegraph.co.uk to headline its review: "Beyoncé Knowles raised the bar for what can be done in an arena show at the O2."

Beyoncé is bringing her 2009 "I AM..." World Tour to North America this summer with a series of full-length concerts beginning at New York's Madison Square Garden in June and ending with a four-night residency at Encore at Wynn Las Vegas July 30-August 2. Overwhelming demand for premium packages and general tickets for the shows have made the "I AM..." tour one of the fastest selling concert events of the year. A second Madison Square Garden concert date has been added in New York City on June 22 (please see full itinerary following). Beyoncé is co-sponsoring food drives along her tour itinerary as part of the Show Your Helping HandTM initiative, a national hunger relief campaign created by General Mills' Hamburger Helper® in partnership with Beyoncé and her Survivor Foundation. The campaign goal is to help Feeding America deliver more than 3.5 million meals to local food banks. Consumers can get involved in the effort by submitting codes on specially marked boxes of Hamburger Helper®, by donating non-perishable food items at Beyoncé's concerts in select cities across the U.S., or by donating money at www.showyourhelpinghand.com. Please visit www.showyourhelpinghand.com for more information.

The most heavily-anticipated concert event of 2009, Beyoncé's "I AM…" world tour marks the artist's first full-length concert series since 2007's sold-out "The Beyoncé Experience" shows. Beyoncé's current tour premieres live performances of songs from I AM...SASHA FIERCE, her latest international #1 chart-topping album.

Thierry Mugler, world-renowned designer, is serving as creative advisor and costume designer on Beyoncé's "I AM…" world tour. He has designed 71 new costumes for the event, highlighted by his bold signature look.