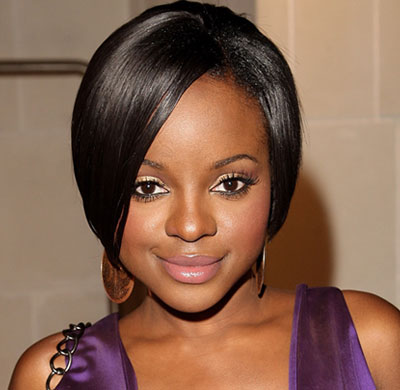 Keisha Buchanan has quit the Sugababes and will be replaced by Eurovision star Jade Ewen, it has been confirmed.

The 24-year-old, who was the only surviving original member of the band, will remain with Island Records as a solo artist.

The group have been the subject of tabloid speculation after Amelle Berrabah reportedly went missing two weeks ago, with reports claiming that Buchanan had been bullying the singer.

Berrabah has since denied the allegations; however media interest intensified following reports that Ewen had flown over to join the group.

An official statement reads: "The current line-up of the Sugababes has disbanded.

"Heidi Range and Amelle Berrabah will continue as the Sugababes and will be joined by new member Jade Ewen. They release their album Sweet 7 on November 23rd through Island Records.

"Keisha Buchanan will continue to record for Island Records as a solo artist."

Why are they still releasing the album when most of it is Keisha's vocals and Jade has none, Why are they still called the Sugerbabes when the original sugerbabes are all gone, just so they can say they had all the #1's The original sugerbabes had!?