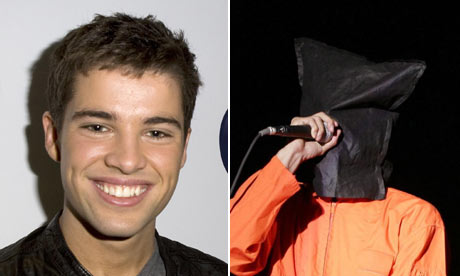 Wow people were so determined to stop
Joe
getting the number one single this Christmas, Well to stop
Simon Cowell
getting it again. I feel sorry for Joe cause he has done nothing wrong.. It was all against Simon, I guess it was lucky
Olly
or
Danyl
didnt win cause now they can go ahead with there own careers without people trying to stop them cause there a 'X-Factor winner',
JLS
are really sucessful without Simon.. more sucessful than
Alexandra
who won.. Olly just saved himself the embassasment of releasing a
Miley Cyrus
cover for his first single.. not cool for a guy in there middle 20's!
1. (-) Rage Against The Machine: 'Killing In The Name'
2. (-) Joe McElderry: 'The Climb'
3. (1) Lady GaGa: 'Bad Romance'
4. (2) Peter Kay': 'BBC Children In Need Medley'
5. (-) 3OH!3 ft. Katy Perry: 'Starstrukk
6. (15) Robbie Williams: 'You Know Me'
7. (14) Cheryl Cole: '3 Words'
8. (3) Rihanna: 'Russian Roulette'
9. (-) Journey: 'Don't Stop Believin'
10. (4) Black Eyed Peas: 'Meet Me Halfway'
The Official Charts Company's managing director Martin Talbot said: "Congratulations to Rage Against The Machine on their number one - as we have seen in recent years, overhauling any
X Factor
winner in the race for Christmas number one is no mean achievement. The public support we have seen for the record this week has been truly amazing - and handed them two all-time records.
"But congratulations too should also go to Joe McElderry. In taking the number two spot, he has still achieved one of the highest weekly sales of any single this year - in almost any other year, 450,000 copies would have given him the Christmas number one."
He added: "Through this week, these two tracks have accounted for 950,000 single sales, a fact which is truly remarkable."