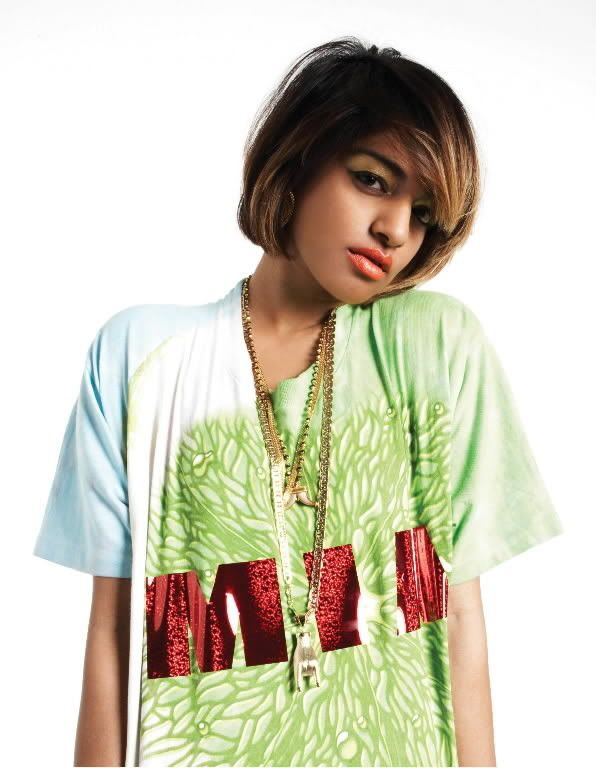 Remember the other day M.I.A performed at the Grammy's with Jay-Z, Lil Wayne, Kanye West and T.I .. Well that was the day she was due to give birth! No one knew until today when M.I.A posted this message on MySpace that she actually had her baby that night!

Here is what M.I.A says:


HAPPY VALENTINES!


SUNDAY NITE I CAME HOME FROM THE GRAMMY'S STILL IN THE MOOD TO PARTY , I COUDA EASILY GONE OUT BUT I WENT HOME INSEAD , LUCKY I DID!! COZ MY EARLY STAGE LABOUR KICKED IN AROUND 2 AM .


http://www.youtube.com/watch?v=Vfndz8pW9WY


MY BABY WAS BORN WEDNESDAY , HE IS HEALTHY , FINE , BEAUTIFUL AND THE MOST AMZING THING EVER ON THIS PLANET, OF COURSE IM HIS MUM!!!


ME AND BABY ARE PUTTING OUR TOUR DATES FOR 2010 TOGETHER AND MAKING MIX TAPES AND FIGURING OUT A WAY TO BREAK OUT OF THE HOSPITAL !


HOPEFULLY THE WORLD IS BEEN TICKING ALONG AND I AINT MISSED MUCH!


C U SOON ,


AND MY BABY BOY SAYZ HIIIIIIIIIIIIIIIIIIIIIIIIIIIIIIIIIIIIIIIIIIIIIIIIIIIIIIIIIIII!!!!!!!!!!!!!!!!!!!!!!!!!!!!!!!!!!!!!!!!!