Last night N Dubz performed there new single 'Say its over' on the very last episode of Alan Carr's Chatty show, At the end Alan got on stage and put the dance moves Rihanna taught him to good use!

The interview was HILARIOUS! Ill post it as soon as its posted on YouTube!

Yesturday N Dubz also had there release party for there new biography book 'N Dubz - From Street life to Chart life' - I see some of the extracts from the book, heres some of the things what happeend.

Tulisa was bullied in school, got beat up badly alot. joined a local gang for protection and ended up being the bully, tried to kill herself lots of times and had a bad boyfriend who used to lock her in the bathroom when he went out.

Fazer and Dappy were drawn into the gang lifestyle getting caught with drugs and weapons by Dappy's (Uncle B) dad when they were 16. Fazer got stabbed once and was robbed at gunpoint while drivig down the street.

Dappy's dad helped get them off the bad path which would of lead to prison or wose - the graveyard, bought them a microphone, started managing them and kept them away from all the bad things around them, Dappy's Dad recently passed away - They named there first album after him - Uncle B.

Basically music and Dappys Dad saved them. instead of being out there now on the streets or in prison or dead.. they have number 1 records to there name, mobo award winners and selling millions of records and encouraging other kids to do the same.

"Don't die for something stupid - that's a message I want to get across to people. Especially if you're out there on the streets when things DO happen."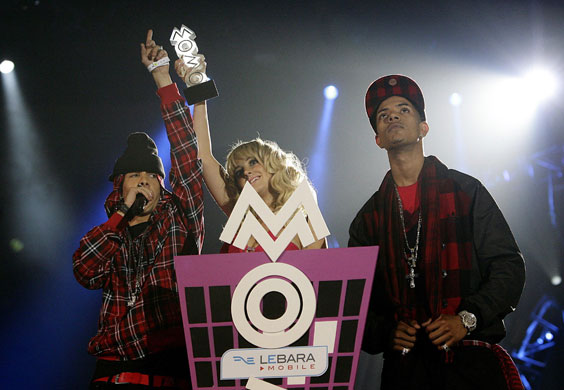 Hopefully other people on the streets will listen to them and try turn there life around.